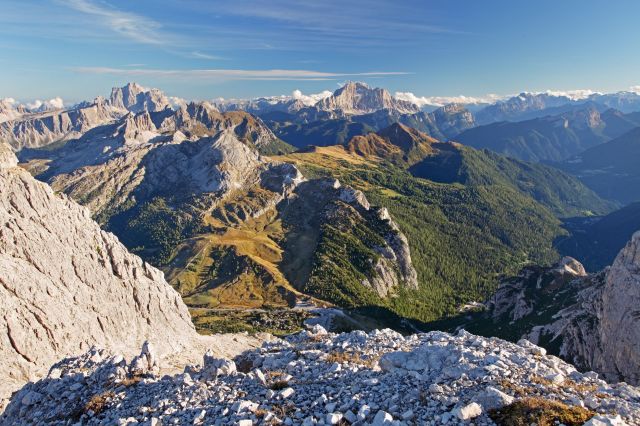 The Dolomites: an ecosystem to be preserved
Geschichte, Kultur, Traditionen, Nachhaltigkeit: Die Berge in 360° erleben.
In 2009, the Dolomites were declared a UNESCO World Heritage Site. This is a very important recognition for this region, where a series of ecosystems coexist and have been preserved over thousands of years of cohabitation with man. The Ladins who have always lived in Alta Badia, today as in the past, are aware that their relationship with the mountains must be based on eco-sustainability. This is the only key to preserving this area, which is unique in the world. For those who come on holiday to Corvara in Alta Badia, it will be very interesting to admire this bond between the Ladins and their land and the traditions handed down from generation to generation. It is enough to walk through the villages of Alta Badia to admire the viles, typical farmhouses that still retain their original characteristics. It will be like taking a journey through the history of this valley. A visit to the interesting Ciastel de Tor museum in San Martino in Badia, which illustrates the history of the Ladins from their origins to the present day, is a must.
Weiterlesen